When you meet Angie, you are immediately struck by her energy, positivity and enthusiasm for helping people to pass their driving test. A former childminder of nearly twenty years, Angie decided to change her career to become a driving instructor in her late forties, wanting to do something different which would challenge her and enable her to develop new skills.
As someone who enjoys learning, Angie set about achieving the qualification required to be able to teach driving and nine months later, she became a qualified instructor and started work. She went on to gain her BTEC Level 4 in Coaching for Driver Training and also completed her Train the Trainer, both of which she found invaluable as it immersed her in the subject and provided her with the insight into the views of other trainers.
When the first national lockdown came into force due to the COVID-19 pandemic, driving instruction ceased and she swapped her self-confessed nurturing style of training from driving instructing to the care industry. Angie also responded to an advert on Facebook to teach essential workers with AcciDont who hold several Government contracts.
"I have always been someone who likes to keep busy and when it was not possible to work as a driving instructor, I looked to find other things to do to keep my mind active and develop my skills," stated Angie. This has included taking a course in Neuro-Linguistic Programming and she has also signed up to do a Masters in Neuro Linguistic Programming.
It was an advert on Facebook for the South Bristol Enterprise Support programme that caught her attention and led her to get in contact with the team to see how they could help her to grow her business to the point where she had her own instructors and driving training school. She spoke to Andy who helped her to consider her ideas for growth and later to Sally who helped her on the marketing side of the business. This included 1:1 support sessions, which helped her to look at customer personas and the importance of brand to keep her reputation protected. "They helped me to consider how to attract clients from outside my immediate area and to develop a proper strategic growth plan, which was great," said Angie. Then lockdown struck.
It was a conversation with Sally as her business expansion was on hold, that prompted her to start writing a book designed to help learners understand the requirements of the driving test in way which was more easily understood than the current manuals such as the Highway Code.
"Sally was so supportive of me and my book and helped me to develop my ideas fully into the real thing," said Angie. It became a real family project with Angie tested her first draft on her daughter in law to see if it was clearly written and if it would help her when preparing to take her driving test and her mum proof-read it. She is now putting the finishing editorial touches to the book – "Sally helped me to look at publishers and printers who could produce the book when finished, as I had no idea about this sort of thing."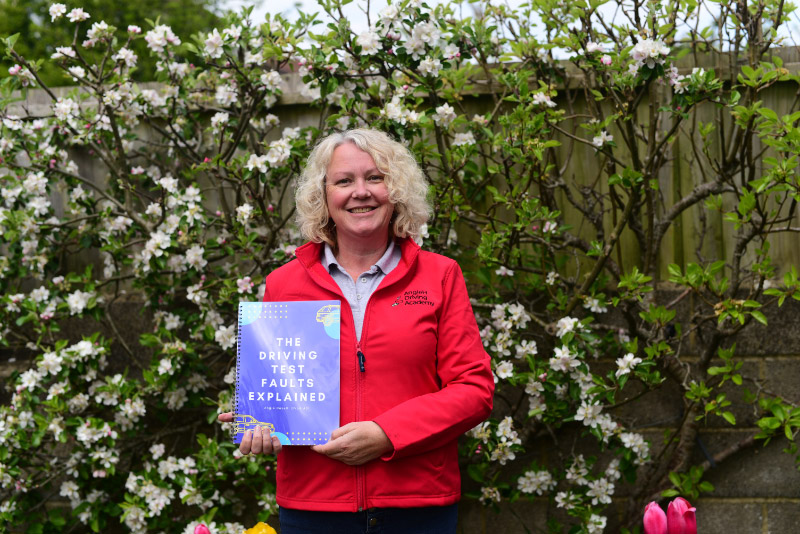 Alongside the book, Angie has completed a course in Ageing Driver Training sponsored by the Department of Transport and is involved in The Honest Truth which is a national road safety initiative which works in close collaboration with the emergency services, (Avon & Somerset Police, in Angie's case), local authorities and approved driving instructors to improve young driver safety.
This year, Angie was shortlisted in the Top 100 Driving Instructor of the Year awards following nominations by her pupils, which "gave her a real boost at a difficult time." As we move out of lockdown, she is now looking forward to helping instructors and pupils move forward in their driving training. "There is currently a 17 week waiting list for driving test dates, so it is going to be an immensely busy time, due to the lockdown delays but also an increased demand for training."
"The South Bristol Enterprise Support programme, helped me to keep motivated and to explore my business ideas," stated Angie, "the advice they gave me was really useful and they were always available to provide me with unbiased advice." Angie also stated that, "Without this support and guidance, I wouldn't have achieved as much as I have and I'm really grateful to them for that."
For more information visit Angie's website here or visit her on LinkedIn Instagram and Facebook