Three things prompted Carly Cannings to set up her new business, The Happy Business School, in January 2022. The first was the realisation that having climbed the corporate ladder in her legal career, she was left unexpectedly dissatisfied. "I thought that my achievements which took me to become Head of Department and a member of the senior leadership team would make me happy. Unfortunately, it didn't!" explained Carly. "There were definitely elements I really enjoyed about my job but I just felt I'd lost that spark, like there was something more out there for me."
The second event which contributed to her decision was a diagnosis of rheumatoid arthritis, believed to have been triggered by her pregnancy with her daughter who was born in 2018. "The illness floored me and left me struggling to be mum to my young baby," said Carly.
In fact becoming a mum was the third thing that triggered Carly's career change. "I wanted to be a good role model to my daughter," she added, "instead I was trying to juggle working part-time, being a mum and learning to live with a chronic illness and felt like I wasn't doing any of them well!"
Carly started to analyse the elements of her job that she enjoyed most and was most skilled at, which she identified as working with people, helping to bring the best out of them. As part of learning to live with her illness Carly developed a keen interest in positive psychology and aspects like the power of mindset. She became intrigued as to how she could combine this with her experience in the corporate world to help businesses create more positive workplace cultures. "A career coach helped me to work on my fuzzy ideas, shaping them with more detail and colour," Carly stated.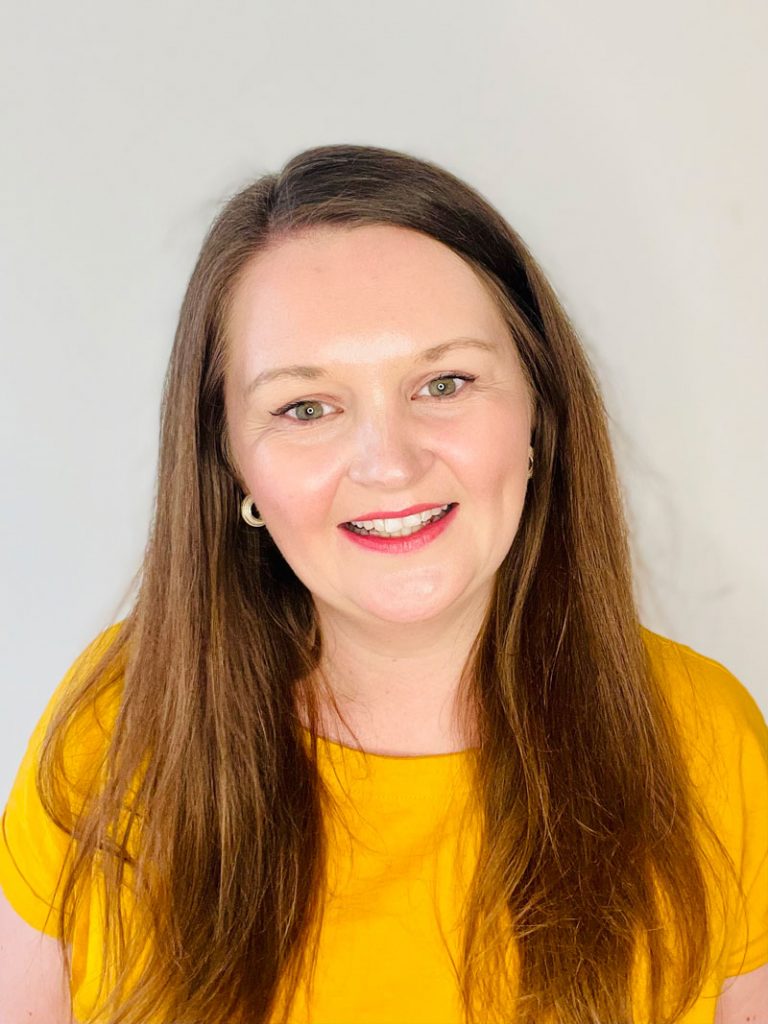 After an honest discussion with her manager, Carly decided to take a year sabbatical to explore her ideas for a business called The Happy Business School, which helps businesses to ensure that employees are happier in the workplace. "My employer was very sympathetic, for which I was very grateful, and I didn't want to feel uncommitted to my job, so this seemed to be the best solution," said Carly. 
Her plan was to spend some time to decompress after starting her sabbatical, but she ended up hitting the ground running with her business idea after a networking event for International Women's Day in Bristol. "I had started to do some networking on LinkedIn, but after I attended this brilliant event which brought me into contact with many other like-minded women, all either thinking of starting or running their own business I just felt totally inspired and energised to get going." At the event, organised by North & East Bristol Enterprise Support, she met Faye Dicker of Freelance Mums, who encouraged her to get in touch with the South Bristol Enterprise Support (SBES). "Initially I wanted help with my marketing, as this was the area in which I had less knowledge and skills," said Carly. "However, during the one-to-one sessions with Sally, she also helped to provide me with a focus for my business – it was amazing."
Carly also attended some of the workshops available through the SBES programme to help build her social media skills. "The Instagram for Business workshop was particularly timely as I was about to launch my own Instagram page."
"Sally helped me to realise that I needed a proper plan to build my customer base, to find ways of getting in front of people including reaching out with a direct mail campaign, promoting how I could help them, and communication via LinkedIn," stated Carly. Sally and Carly discussed her approach in order to decide what would work best to communicate the passion that Carly had for helping people. "The response to this campaign has been great and I am now busy following up and making meetings with potential clients," commented Carly. She describes Sally's approach as methodical and calm, which in turn enabled her to create clarity around what her business focus should be.
Carly's connections from her previous career have been useful and she is spending time reaching out to contacts to explore if her new business could be of interest to them. "Many large companies are becoming very aware of the importance of the well-being of their employees and that they need look after the mental health of their teams," said Carly. "I want to take that one step further and get business to invest in the happiness of their people and understand the business benefits of doing so." She describes this as being even more important after the experiences of workers during the COVID-19 pandemic, where people were more isolated from their teams and managers.
"Thanks to the work with Sally, I have a very clear vision of the benefits I can bring to businesses – I would highly recommend SBES to anyone starting a business," she added. Her advice to others in the same position is to be brave, be ready to learn, feel the passion for what you are doing and don't be afraid to ask for help. "I now describe my rheumatoid arthritis as my super-power as it provided the inspiration for me to make a significant change in my life and to see the positive value of being happy in your life and I hope that others can realise their dreams too."
To find out more about The Happy Business School, click here or follow on Instagram, LinkedIn and Twitter