Welcome to the first of our 'In conversation with…' series, featuring Gem Burgoyne from St Pauls Learning Centre.
These conversations with individuals who we think are making a difference in their communities, dedicating the features to them and the work they do to support people around Bristol.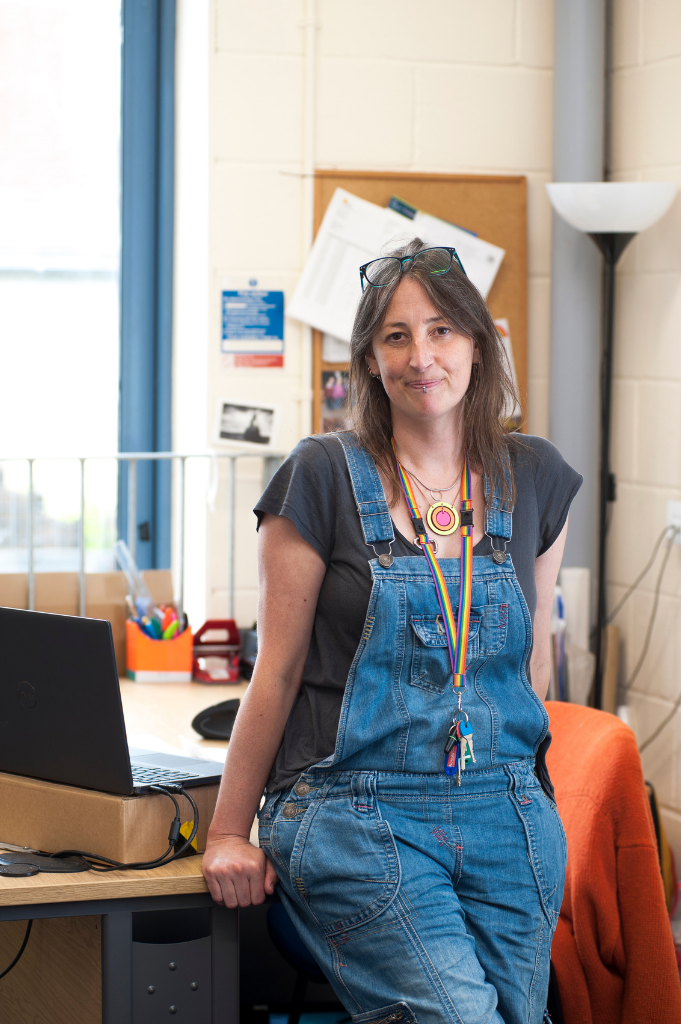 What do you love the most about Bristol?
Bristol is colourful in every way. It's a beautiful, creative, environmentally, and politically progressive bubble that I'm very happy to be part of and to have brought up my children in. Its history has so much to teach us and it's future will be made by it's people.
What's the best thing about working in St Pauls?
In many ways it is a lot like the community I grew up in, so I'm really at home here. But most of all I'm about community spaces and DIY community activism. I really feel that's what St Pauls has in spades, and is supported by a wealth of grassroots organisations born from this and run by people who really give a toss about what they do.
What brought you to St Pauls Learning Centre?
I came here in its very early days and took some of the free and heavily subsidised courses, these had a huge impact on where I am now. I've always worked in Arts and Community and when I left my previous job I took a temporary role here while I worked out my next moves. The building is managed by Ethical Property Company who have strong social and environmental values at their core. I loved it so much that I stayed for a year, at which point the Centre Manager role came up and I went for it. It was meant to be!
Tell us about one of your favourite businesses in St Pauls, and why?
I love IMAYLA. Having brought up two children in the city, the need for nature connection and creative play are so important. IMAYLA works really hard to bring these opportunities to kids in the heart of the city and it's all done with an overwhelming arch of support, but most of all, fun.
Is there anyone you look up to or want to shout about in your community?
There are a lot of active community members here and I see people working their socks off to make St Pauls what it is. Professionally I'm very impressed by the work of Jon Newey who is the MD of Full circle at Docklands. He's been a fabulous mentor and confident and done wonders to support other organisations in the community too. But I really would love to give a shout out to the lovely Judith Davies. She's one of the most active doers in our community. She knows everyone, is full of ideas, she gets people involved and has been part of so many impactful projects. And always with a smile on her face. Everywhere needs a Judith!
If you are a business owner in St Pauls or want to start your own business and don't know where to start, our expert advisors will be at St Pauls Learning Centre on Wednesday 1 June to help answer any questions you may have and to help you access support. No need to book, just drop by!
Get in touch with us to be featured in our 'In conversation with…' series.
North and East Bristol Enterprise Support is fully-funded by Bristol City Council and West of England Combined Authority. Fully-funded business training and support is available across all industries and for people with an idea for a business, charity, social enterprise, freelancers and existing businesses looking to pivot or grow.
If you would like to access free business support for whichever stage you're at in your business journey, find out more and enrol at: https://westofengland.ytko.com/nebes.