Robert James is the owner of Bristol Wild Gardens, a unique gardening business that specialises in rewilding and transforming people's gardens into wildlife havens, based in Easton.
Robert came to North and East Bristol Enterprise Support (NEBES) for help with structuring his business plan and to access support and advice around marketing his business online and through social media.
"I attended the Introduction to Enterprise online course. I found the social media session very helpful in understanding and developing my social media strategy for my business".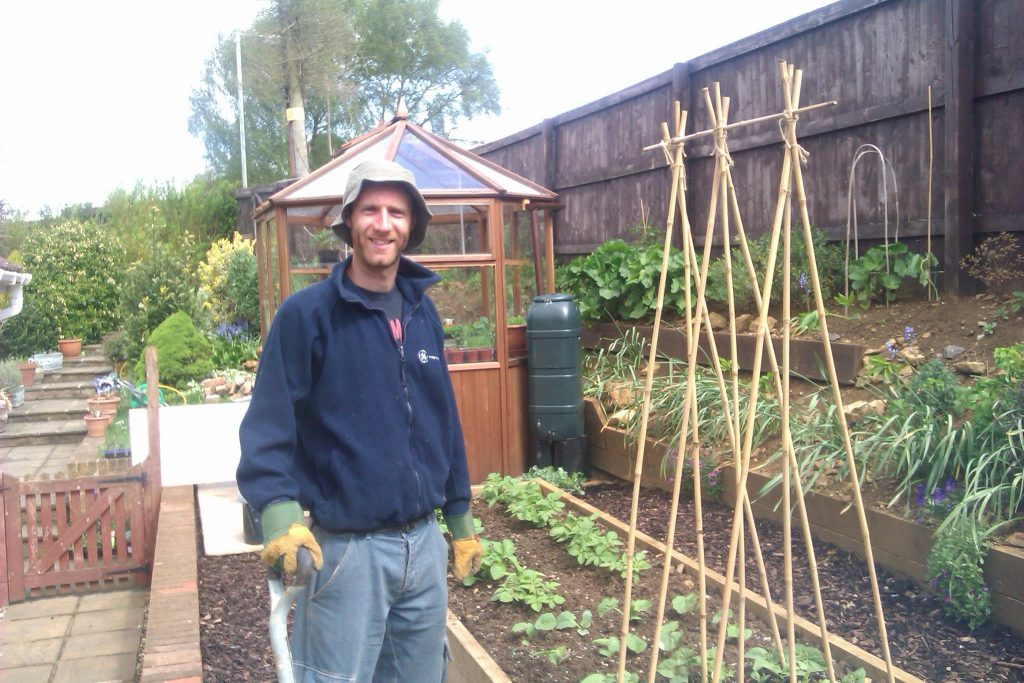 "I am currently working on a big garden renovation project in Wells, which includes native hedgerow, wild fences, an inclusion of a natural wildlife pond, flowering lawn and nectar rich borders".
With the loss of habitat being a major factor in the decline of biodiversity, particularly in urban areas, the concept of rewilding is quite a progressive approach to conservation that people can incorporate, on a personal level, which can make a difference to local ecosystems.
"By combining traditional techniques with new technology, and rejecting harmful chemicals, gardening can be for everyone's benefit – be it client or cornflower" said Robert.
In celebration of Earth Day 2022, we are hosting a Sustainability for Business webinar aimed to provide help and advice to Bristol businesses around how they can transition and adapt their operations and supply chains in order to make their businesses more sustainable.
The event, on 22 April, will feature discussions around grants and funding available to support Net Zero businesses, the financial benefits of sustainable business models and much more.
North and East Bristol Enterprise Support is fully-funded by Bristol City Council and West of England Combined Authority. Fully-funded business training and support is available across all industries and for people with an idea for a business, charity, social enterprise, freelancers and existing businesses looking to pivot or grow.
If, like Robert, you would like to access free business support for whichever stage you're at in your business journey, find out more and enrol at: https://westofengland.ytko.com/nebes.