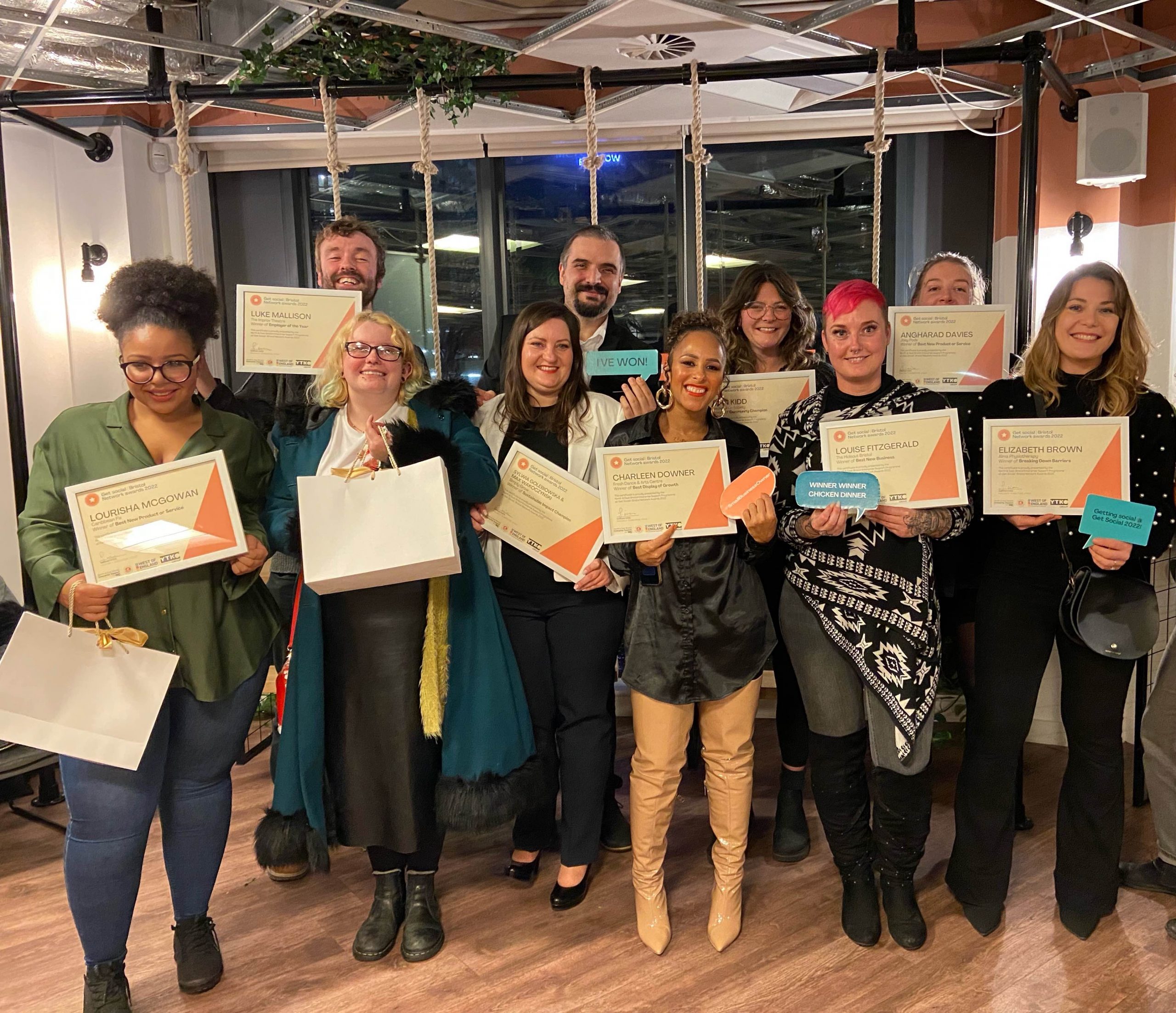 North & East Bristol Enterprise Support celebrates small businesses at Get Social | Bristol Network Awards 2022
In celebration of small businesses, North & East Bristol Enterprise Support (NEBES) held the first Get Social | Bristol Network Awards, bringing SMEs of all shapes together for an evening of networking, shared experiences and, of course, the awards ceremony.
The Awards ceremony consisted of 11 categories in total, that businesses could nominate themselves for, from celebrating the achievements of new businesses, to best employers and inspiring stories. Over 60 nominations were submitted, which was no easy task for our judging panel to decide, amongst such esteemed businesses.
Thank you to the judges who took the time to go through this difficult process:
Duncar Kerr, West of England Combined Authority
Sunjay Singh, Life Media UK
Latoya Adlam, Kitchen Cosmetics
Anesa Kritah, Bristol City Council
The event, which was held at Runway East on 1 December, had over 60 attendees from businesses and the self-employed from various industries, who have all accessed support from North & East Bristol Enterprise Support. Attendees enjoyed delicious local cheeses by The Bristol Cheesemonger, a variety of tasty canapes by Ruby Jeans and handcrafted desserts by Bakery Number Eight, as well as the stories and advice shared by our brilliant speakers.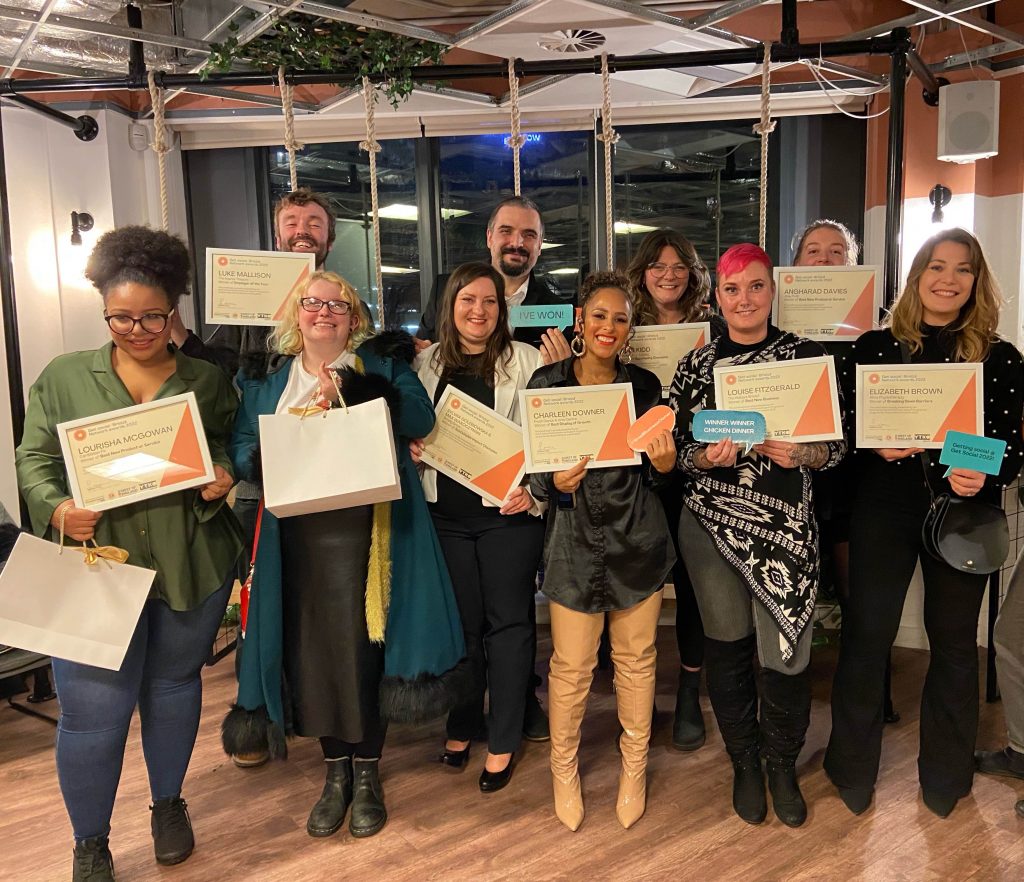 Annie, from Joey Pods, told us, "I want to stress the importance of collaborating. Talking to other people and listening to their ideas is fundamental in sharing knowledge within business". Anna from Venom Creatives gave some advice on starting a new business, "No new business is overlooked and no new business is silly. No matter what you do you have to go for it. Remember your dreams and your goals". Lastly Max from Simply Grow said, 'If you are not failing you are not innovating. We started our business during lockdown and it was by no means easy".
Here is a full list of the winners:
Inspiring others: Niamh Godfrey – Rockamilly Bristol
Best New Product or Service: Angharad Davies – Joey Pods
Taken A Leap: Lourisha McGowan – Caribbean Fix
Self-Employed/Sole Trader of the Year: Joe Rees – Ome Home
Sustainable Impact Champion: Sylwia and Max – Simply Grow
Breaking Down Barriers: Elizabeth Brown – Alma Physiotherapy
Community Champion: Sian Kidd – Secret Soup Society
Best New Business: Louise Fitzgerald – The Hideout Bristol
Best Team: Sophie Higgins Wheeler – Graft Workshop
Best Display of Growth: Charleen Downer – Fresh Dance & Arts
Employer of the Year: Luke Mallison – Bristol Improv Theatre