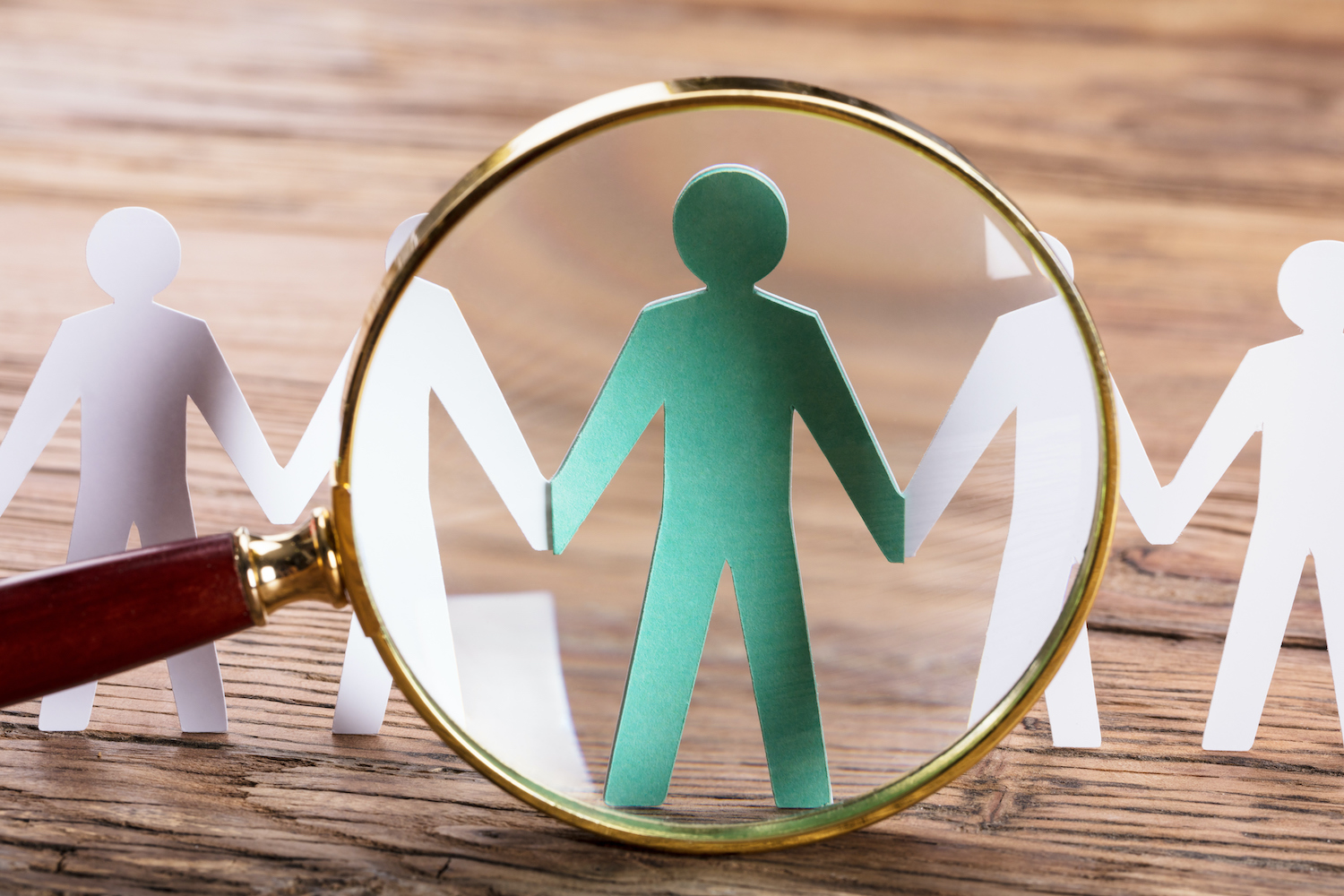 Need to find more customers? Here's how marketing can help!
You've successfully launched your business, and built up a solid—if small—customer base. Starting small has its benefits; after all, it allowed you the opportunity to cultivate a loyal relationship with your customers.
Finding more customers is vital if you are going to grow your business in a sustainable way. Relying on too few customers can leave you vulnerable – losing just one could mean a cash flow crisis. By consistently making an effort to find high quality sales leads and get new customers, you boost your chances of success.
It's important that your work to find new customers doesn't stop you from delivering a high level of service to your existing customers. Satisfied customers who enjoy good customer service bring repeat business and contribute a large percentage of your sales. They can also refer other buyers to your business.
You also need to remember that today's customers change their product and service providers regularly, so businesses need to work hard to replace lost customers and keep building their customer base.
In this blog we provide you with our advice on how to grow your customer-base.
1. What does your 'ideal' customer/s look like?
In order to develop a marketing plan to reach new customers, you need to better understand who you're already selling to. What are their demographics? What do they look like? Do you know how most of your customers found out about you? Do you know what products, services, or topics they're most interested in?
You can write a survey or send them a quick poll to get a better sense of their interests and behaviour. For example, if you learn many of your customers found out about you through a specific review site, consider doubling down on your efforts there so you can continue attracting new customers through that specific channel.
If you haven't already done so, creating customer personas to represent your ideal customers is a great thing to do. Customer personas (also known as buyer personas) are semi-fictional representations of the key traits of different ideal customers, based on the data you've collected from user research and web analytics. They help to give you insight into what your prospective customers are thinking and doing as they weigh potential options that address the problem they want to solve.
Leads are contacts who match the profile of your target customers/customer personas. Once you have met and engaged with a new contact, you should determine whether they have a need for your products and services. When you have established that a new contact fits your 'ideal lead profile', they become a lead.
Based on your market research, your ideal lead profile will define characteristics such as:
geographic traits – where the people or businesses likely to buy from you are located
demographics – the age, gender, income, occupation type, education level, cultural background, and household type (e.g. single, married, families) of people likely to buy from you
psychographics – social factors such as lifestyle, interests and activities, opinions, self-image and social group memberships.
2. Finding more 'ideal' customers
1. Re-contact old customers
Everything old can be new again—including old customers who haven't done business with you in a while. Go through your customer contacts on a regular basis and, after six months or a year without an interaction or purchase, reach out to dormant customers with a special offer via email, direct mail or phone. They'll be glad you remembered them and want to win them back.
2. Offer a free newsletter
Free is something that everyone can afford, from small businesses to global corporations. When you offer a free newsletter, you are informing your potential customers that you are willing to provide free information from the start. If you provide good content, customers will know more about your business. And, compared to all other marketing channels, email marketing delivers the highest Return On Investment.
When trying to increase your market reach and increase sales, email marketing should be one of your first priorities. When people are on your newsletter list, they're always on the lookout for your email updates. With just a simple email, you already have a number of people seeing your offer even before you spend time and resources trying to get new visitors to your website.
When you're trying to improve the customer reach of a specific campaign, your email should be the first place to focus on. Most of your subscribers will click through to your offer, and some of them may even make a purchase.
3. Offer free samples
Everybody loves free giveaways. These include free trials, free gifts, discounts and promotional sales.
While offering free stuff to your customers is great for nurturing relationships and turning them into brand loyalists, it also gives you a chance to improve your marketing reach.
Instead of giving freebies to all customers, you can create a condition where to receive the giveaway, each customer or visitor must spread the news on one or more social channels.
For every customer that takes your offer, you're sure that their followers and friends are getting to know your brand. And if their interests are similar to your customer's, it's a guarantee that you'll get new customers for your business.
Alternatively, you can give free giveaways to bloggers, podcasters and other individuals with big social followings. In return, they can promote your business to their followers or invite you as a guest on their show (for podcasters).
4. Offer new customers discounts and promotions
Consumers today are still looking for value and deals. Lure them into your business by offering introductory discounts, or have specials such as buy 2-get-1-for half-price or free gift wrapping for the first three purchases. Bargains like these can attract new customers who have been considering doing business with you but needed an incentive to actually change their shopping habits. Then track what they buy and which offers they redeemed so you can better target them with future marketing messages that will cement their loyalty.
5. Increase your customer base by asking for opinions
Before a web visitor leaves your website, request that they complete a short survey related to your business. People are happy to express themselves and often enjoy telling you about their online and offline experiences. You can use a survey to conduct industry research, customer experience or measure customer satisfaction.
6. Piggyback on someone else's audience
Team up with businesses that have a similar customer base, but aren't directly competitive, and strategize how you can target each other's customers to drive new business to each other. Identify people, businesses and influencers with large social media and blog followings. Warm them up by touching base about their services and offering to lend a hand. The idea is to create an ongoing relationship before asking if they want to team up and work together, submitting a guest post or asking for a plug in their next online newsletter
Every time you partner with other businesses that offer complementary products or services, you're putting yourself in a position to reach a new audience and potentially increase your customer base.
Let's say you have 1000 subscribers on your email list, and you're running a webinar or another online event. If you partner with a bigger business that targets the same market and has 10000 subscribers, you're exposing your brand to a wider audience than you already have.
If only 40 % of the new prospects visit your website, you just increased your customer reach by 4 times your current email subscribers, and you may even get more email subscribers and make lots of sales from a single partnership.
7. Networking
Networking allows you to make contacts and build relationships that could produce leads or referrals. Generate good old-fashioned word-of-mouth by participating in networking organisations and events relevant to your industry and your customers.
Be sure to approach networking with the attitude, "How can I help others?" rather than "What's in it for me?" By thinking about how you be of service, you'll build relationships that lead to new customers.
Make the most of networking opportunities by:
joining face-to-face or online business network groups or starting your own with other local businesses
booking a stall or booth at a relevant industry trade show or market expo
reading local business and community papers and journals, and making contact with local businesses
8. Keep up and maintain excellent customer support and service
A customer who contacts customer support about their first order is just as important as a customer who contacts customer service about their tenth order. Treat each customer with respect and take appropriate action. A happy customer is likely to tell at least three friends about a positive experience and great customer service leads to increased sales. Referral marketing is the spreading of the word about your brand, your products, and services through past and existing customers.
Every time your customers are happy with your brand or its products, they are likely to recommend you to other people close to them. This means that you will be gaining more customers with very little input from you.
If you want to take advantage of referrals, there are two things you need to do;
Give your customers the best customer experience. No one will recommend you if your customer service sucks or when your products don't meet their expectations.
Ask for referrals. When you're not receiving a number of referrals you want, a simple request maybe the simple nudge your customers need to refer you to their friends.
Offer discounts on future purchases or even commission, if your existing customers introduce new customers to you. Word-of-mouth recommendation is the most potent form of advertising, so surpass customers' expectations where possible.
9. Keep your website content fresh
These days, consumers and B2B buyers alike find new businesses primarily by searching online. That means your website has to do some heavy lifting to attract new customers.
Fresh and informative content is one of the main elements that pull in new visitors and potential customers. Keep your content fresh by publishing a blog that reports the latest business news, key-takeaways from whitepapers and hot topics within your industry. Fresh content will also help your website be found in search engines.
Give your website a once-over to make sure that the design, content, graphics and SEO are up-to-date. If this isn't your strong suit, it's worth enlisting the services of a website design company and/or SEO expert to help.
10. Use online reviews to your advantage
Does your business get online reviews from customers? Cultivate your reviews and make the most of them. Link to reviews on your website and post signage in your location urging customers to check you out on Google (or wherever the reviews are). Social proof is powerful, and new customers are more likely to give your business a try if they see others praising it.
11. Promote your business on social media networks
When you create new content, launch a new product or run a new campaign, be sure you share this across the social media channels you are active in. There is no easier way to grow your customer base than providing value and then having your customers promote your brand for you. On social media, an increase in customer reach can be measured by your increase in content views and the number of fans you have on each platform.
When your goal is to increase brand awareness and customer reach, the content you share on these platforms is paramount to the results you'll get. As a rule of thumb, the amount of content you share on social media is directly proportional to the increase in customer reach that you experience.
There are 3 key steps to improving customer reach through social media:
Share a variety of useful content. The more content you share, the higher your chances of getting seen.
Promote your social pages on your website. Start by adding social follow buttons to your site and ask your customers and visitors to follow you on social media. Secondly, add social sharing buttons to all your blog posts. Each share is a chance to get seen by new potential customers.
Connect and engage with your fans and new followers. 71% of consumers who have had a good social experience with a brand is likely to recommend it to others.
Create your own loyal audience by running a LinkedIn Group and moderating it yourself. Reach out to your LinkedIn network or people who fit your demographic to join your group. Post helpful tips, articles and promote other people's work and businesses to establish that you're looking out for the best interest of your potential customers. Occasionally send out promotions or request for feedback to help generate interest in your business.
12. Host or speak at an industry event
Generate interest—and new customers—by publicizing your expertise in your industry. Participating in industry panel discussions or online webinars, speaking at industry events or to groups your target customers belong to, or holding educational sessions or workshops will impress potential new customers with your subject expertise.
13. Participate in community events
All else being equal, most people like to support independent businesses in their communities. Raise your profile in your community by taking part in charity events and organizations. Sponsor a local fun run, organize a "toys for kids" donation, or supply a Kid's football team in your region with equipment. It gets your name out there, which helps bring in new customers.
14. Add calls to action
On a smaller, more immediately actionable level, there are plenty of strategies you can take with your marketing that can potentially draw in new customers. Add a call to action for every piece of marketing you send out—whether that be an Instagram post, a weekly newsletter, or one of your offline marketing strategies.
Calls to action don't have to be elaborate or ask much from your customers; often, the goal is as simple as increasing engagement. Ask them their opinions, suggest that they tag you with a certain hashtag, or provide a link so that they can sign up for your email updates.
15. Bring a friend
Offer 2-for-1, "buy one, get one free" or "bring a friend" deals to get your "regulars" to introduce new customers to your business. For instance, a restaurant could offer a "buy one entrée, get a second for free" special to attract more customers. You can even get specific: "Invite a friend to try our new happy hour specials!" to let customers know you're looking to introduce your business to a wider customer base.
All of this and more will be covered in the Skills Bootcamps – Digital Marketing – sign up now to get the inside track on growing your business