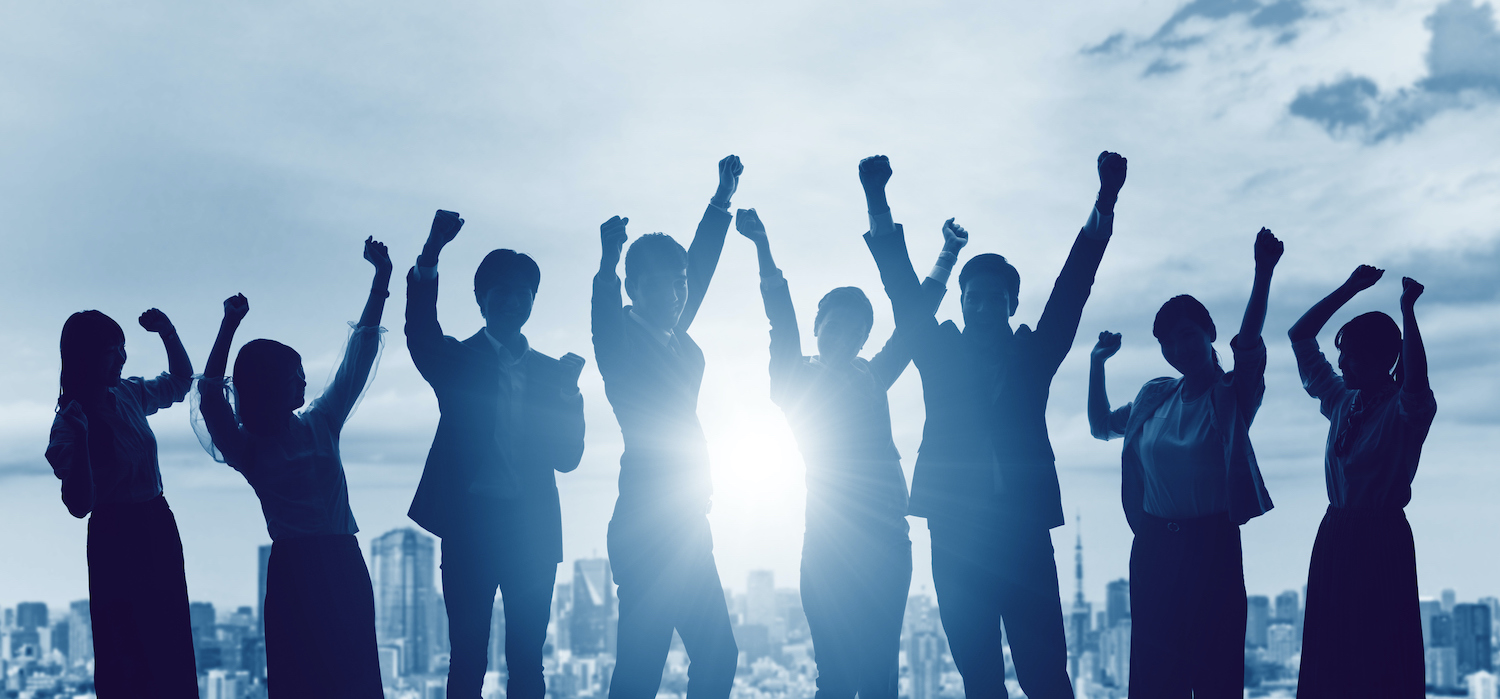 The Secrets of Writing a Winning Business Proposal
A strong business proposal is a top opportunity to win new business. It is the ultimate sales document, a condensed version of all the value your solution brings to a client's problem.
The ability to write a well-articulated and persuasive proposal is important in many industries. Whether the goal of your proposal is to secure crucial funding or to gain collaborators on an upcoming project, it needs to be convincing enough to impress those that read it. It's essential that proposals are functional yet engaging in equal measure. Each part of a winning business proposal requires thoughtful planning and development, from the audience to the content to the formatting.
Having an organised format for writing proposals will help you get right to the point and effectively convey the value you are offering so that you can create proposals to win new business without reinventing the wheel.
While it can seem daunting, in this blog, we will outline the key stages, styles, and content of a winning proposal. There are also a number of helpful tools and tactics that will improve your bid and sales strategy. Incorporating these concepts will produce stronger, more appealing business proposals. Join our Skills Bootcamps to build your knowledge and skills in this area.
What is a business proposal?
A business, grant, or project proposal is a document where you make a detailed, persuasive argument for why your business should be chosen by the reader..
Whether you're a B2B or a B2C company, you're in the business of convincing customers to choose to spend their money with your business. For a B2B company that process usually involves a business proposal. In the B2B industry, once you've attracted new customers, which are most likely other businesses, you have to actually make a deal. Unlike B2C companies, who use marketing strategies and then hope their customers respond and purchase their product and service, there's a little more involved in this exchange. That's where your business proposal will come into the picture.
A business proposal is a formal document that covers the full scope of the project your prospective client needs done. It details the entire project so that the client can make an informed decision to choose you. Business proposals:
Make crystal clear the process, timeline, and price so you have clear expectations set.
Tie the components of the project back to the client's goals.
Show the value of the work you will be doing (i.e. that it's worth the price).
Give you the opportunity to demonstrate the very same thoroughness and personalisation the client can expect to see throughout the project.
Business proposals keep you on track while also giving the client visibility into the project.
Preparation before you start writing
In order to write a good quality proposal, you need to start with a complete understanding of why the client or company is seeking to complete the project, what outcomes they hope to see, in what amount of time they hope the project to be completed, and any specifics about how they would like the project completed.
A winning business proposal generally begins with an in-depth findings discussion call or meeting. If possible, the writer should directly engage with the client in a thoughtful and strategic conversation to understand their needs. Through the findings discussion, you can collect information on the client's current problem, their goals, and potential solutions. This critical intelligence is collected through targeted questions asked with an open mind.
Key questions you need to ask before you start writing is who are you actually writing it for? You need to consider:
What is their role?
Who is the decision-maker?
What are their main concerns?
What supports or resources do they already have?
Are they familiar with your solution and company?
What is their industry background?
Your proposal is a response to their problem. Therefore, you must have a deep understanding of their concerns, needs, and wants.
With a strong awareness of the problem, you can then propose a solution. This is the heart of the document. Your company has to pitch an offer that better suits the requirements of the client than any of your competitors.
Your proposed solution should be effective, efficient, and valuable. And, each of these qualities has to be clarified within the discussion so that they can be communicated within the document. What is the overall strategy? Which features make it more cost-effective? How will your solution make the client's work easier and better?
The findings discussion ensures the writer truly understands the client and the solution. Nothing can kill a proposal faster than misunderstanding the project and presenting something that's off the mark. Take the time during the initial consultation to ask questions and understand the project.
What do you need to include in a proposal?
To ensure your proposal is as effective as possible, prepare, plan, write, and review with the audience in mind. Time spent understanding the reader will save time during the later proposal development stages.
Once your project proposal is complete, you should have shown that you understand the goals and objectives of the project, described how you are going to execute the project, explained the outcomes your client should expect, and described how and why they should choose you or your company to complete the project.
What to include in a proposal comes down to the type of proposal you are writing, who the intended recipients are and what the purpose of the proposal is. Using these planning points as a guide, aim to have five paragraphs or sections: an introduction, the point of interest, the solution, a timeline/ budget and a conclusion. Outlined below are some of the things to mention in each section to present a thorough and compelling proposal:
1. A clear introduction
In the introduction, include a hook that entices your audience to read on. Include any background information regarding your proposal to be outlined in later sections. Aim to briefly state your identified problem as a gateway into the next section. Your introduction is ideally no more than a paragraph in size, as it is simply acting as a gateway for the main bulk of the proposal's contents.
2. A specific issue/ point of interest
Once you have established the opening context behind the proposal, it's essential to outline an obvious issue for the reader. This is half of the main body of the text, along with the next – intended solution. Unless you're confident that your audience is familiar with the topic, thoroughly explain the relevant information. Aim to include facts and statistics that reinforce the reasoning that this is a relevant topic to the reader. One thing to keep in mind whilst writing is that your point of interest needs to always be personally relevant to your target audience. Remember to check back on your plan, so you remain focused on who you are writing for and why.
3. An intended solution
Every proposal also needs to contain the proposed solution to the key problem or point of interest. In terms of space on the page, aim to dedicate an equal amount to the solution as you did the point of interest. When writing about the solution, aim to be as precise as possible so you can convince readers you are the best provider of what is needed.
A successful solution demonstrates that you have extensively considered all plausible outcomes before reaching this one. Within the solution sections, write about the impact that what you offer may have, be that on an individual, local or international basis.
4. Timeline and budget
In order to convince your readers that your proposal is a sensible investment, and you want them to think that you're someone who is very detailed and they can count on you to handle their problem, you need to provide detailed and concrete information about your timeline and budget.
Provide stage by stage timeline is important. Being as meticulous as possible will give your readers confidence that you've done your homework and won't waste their money.
Most importantly, make sure your proposal makes sense financially. Take into consideration of your audience's budget. If they can't afford your proposal, it's pointless. You need to think of an alternative way to create a proposal that suits their budget and at the same time maximising the result.
5. A conclusion
The conclusion is the last part of your proposal. Once you outline the solution, the ideal proposal ends with a neat and concise conclusion. This conclusion typically reaffirms the main selling points of the product or service you are proposing. In this, strive to mirror your introduction in that it is a concise summary of the contents of the document. Restate some of the dominant benefits of your solution as a way to really emphasise why you are the first choice. It's also recommended that you end on a simple sentence thanking your readers for their consideration and time.
6. Bonus step: Appendix (optional)
After the conclusion, you might also decide to include an appendix—where you add any supplemental information that that either doesn't fit within the main proposal without being disruptive for the reader, or is less than essential to understanding the main components of your proposal. You'll likely only need an appendix if you have stats, figures, illustrations, or examples of work that you want to share with your potential client. This being said, you might also include contact information, details about your team, and other relevant information in this section.
If you don't have any additional information to include, don't worry—you can end your business proposal with the conclusion section.
Other key considerations when writing a proposal
1. Plan enough time
Even the most effective organisations can fall short when it comes to planning. Often they rely too much on their track record, and fail to invest the necessary time and effort into preparing for a proposal. Proper planning is essential to letting clients know that your organisation is professional and competent.
Many proposals fail for the simple reason that not enough time is planned for collecting information. For most proposals a vast amount of information needs to be gathered; comprehensive plans need to be drawn up; and convincing budgets need to be written out. And you'll still need time to put it all together in a format that is reader friendly and professionally presented.
2. Be complete and concise
The layout and language of your proposal is very important. A well-written proposal gets straight to the point, is succinct, reader-friendly and well structured. You should avoid using passive language, jargon and too many acronyms.
It can be helpful to start by drafting a list of the steps you'll need to take from inception to completion of the project. You can choose to take the key pieces or deliverables from this list and add them to the scope of work or project outline, or you can include all the steps. In your project proposal, you will want to expand upon these steps to describe what, exactly, they entail, including:
Expected deliverables
Challenges your specific expertise will help overcome
Predicted timeline for certain steps
Budget and expected costs
3. Know the Client
Proposals should address the client's needs and requirements. Take time to research the client's mission, values and objectives, and then tie them into your proposal.
4. Be correct and specific
Once you've drafted your proposal, it's crucial that you double-check your work. This ensures that the spelling, grammar, tone and overall message of the proposal is accurate and doesn't contain mistakes. By ensuring that everything is correct and as you like it, there's less chance of the reader misinterpreting your message or perceiving you as unprofessional due to standard mistakes in the spelling, punctuation and grammar of the piece.
If you do find yourself making revisions to your work after reading through, it's key that once you make the revisions, you completely re-read the proposal. This is to make sure that all of the adjustments you have made work well in the context of the proposal and don't seem to be out of place or clearly edited afterwards. If in doubt, ask a friend or colleague to proofread the proposal to catch any errors or omissions you may have missed. It can be beneficial to wait a day or two before re-reading your proposal before proofreading.
5. Present yourself credibly
You should summarise credentials as short and concise success statements to support your organisation's experience. Provide details of staff experience, as well as updates on similar projects that your organisation is currently implementing or has already completed. This will demonstrate that your organisation can run projects on time and budget.
6. Provide a Call to Action
Any sales or marketing professional will tell you that it's important to guide a potential customer to the "next step" toward closing instead of hoping they'll figure it out on their own. This can be as simple as adding a "next steps" section to your project proposal that includes a description of what moving forward would look like. This might include a preliminary planning meeting, drafting and approving a contract, an onboarding call, and dissemination of information to support the project. You should consider this as a way to guide the decision-makers to the finish line.
7. Include Your Contact Information
This one goes without saying, but it's also one that is often accidentally overlooked. You should make sure your project proposal always includes your contact and company information. There should never be a point where your client is reading the proposal and wondering, "Which company is this from, again?" This information can be included in the header of your document, in the footer of every page, and on the final page of the proposal.
Final thoughts
A strong proposal that meets the client's criteria, highlights the strengths of your organisation, while differentiating it from others, will always be a strong contender.
Ultimately, selling your services to potential clients is part of running and managing your business and as you do it again and again, it will only become easier.
This being said, as you go through the lifecycle of your business, you'll begin to accumulate a library of business proposals that you can continuously reference and use to develop your pitching strategy and writing process based on proposals that have and have not worked. And, hopefully, by taking the time to invest in this business proposal process, you'll be winning the work you need to grow your business. Sign up for our Skills Bootcamps – Leadership & Management for more information