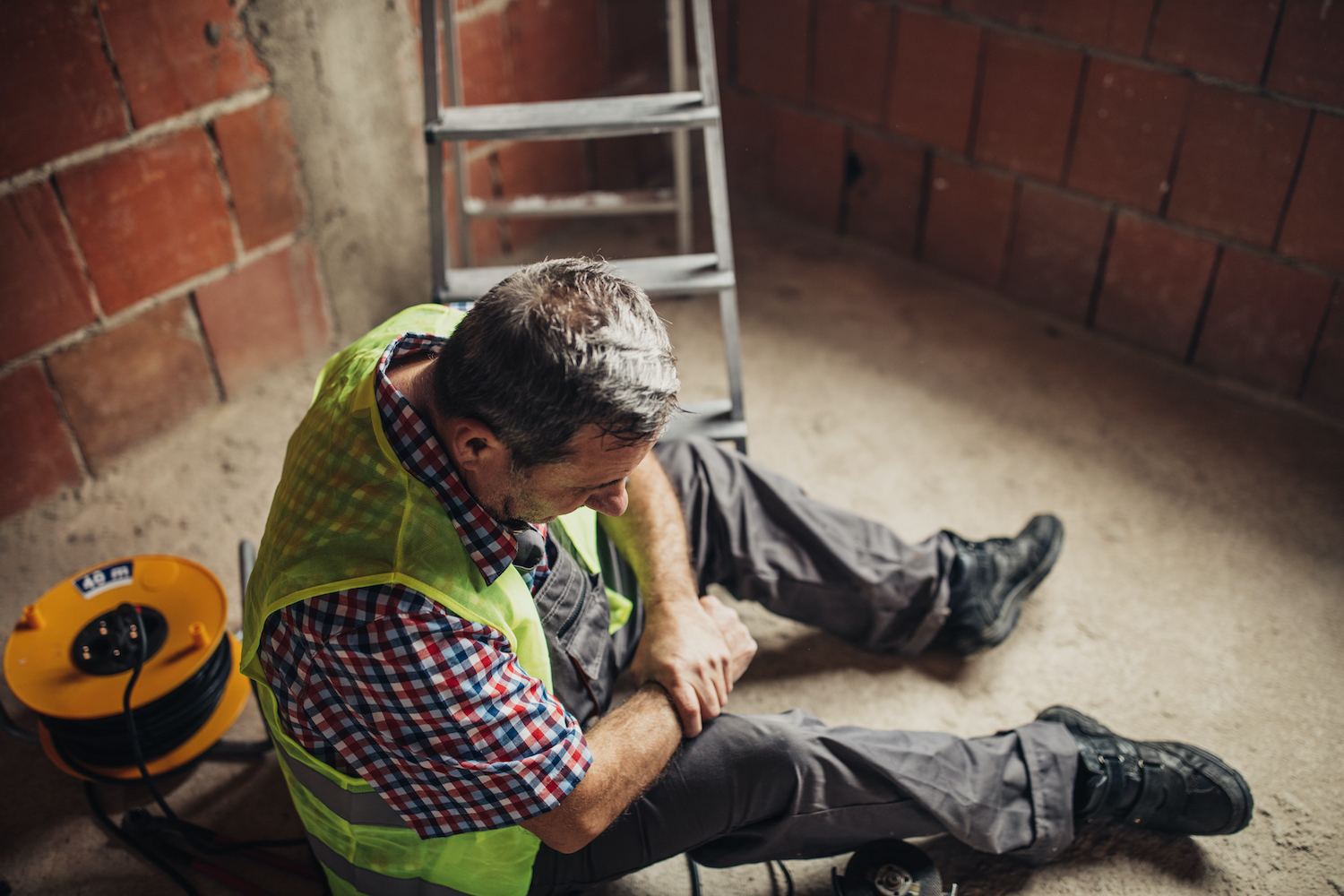 Constructing Conversations – Is MMC the answer to safer construction?
Construction Safety Week took place in May and the event inspired a conversation within the Constructing Modern Methods (CMM) team on the topic of safety risks for people working within this sector.
According to Construction Statistics in Great Britain 2020, released by the Health and Safety Executive in 2020, falls from height came out on top for self-reported work-related ill health at 47%. Being trapped by something overturning or collapsing came next with 16% and being struck by moving, falling, or flying objects made up 12%. Other safety risks included being struck by a moving vehicle and contact with electricity.
However, when looking at the subject of safety in construction, we are not just talking about accidents occurring. In the same year, 46,000 work-related cases of musculoskeletal disorder were reported (new or long-standing referring to pain in the muscles, bones, ligaments, tendons, and nerves), counting for 57% of all ill health in this sector. There was an also estimated 21,000 work-related cases of stress, depression, or anxiety (new or long-standing) reported, counting for 26% of all ill health for employees in the construction industry.
According to Highways Today, "Working in the construction industry is one of the deadliest professions in the UK, but not just because of the dangers of heavy machinery; the suicide rate for construction workers is more than three times the national average for men. Males are less likely to seek help and vocalise their struggles with a mental health condition. Not everyone can work outdoors every single day, whatever the weather. Construction workers are renowned for their stoic, tough mentality, and the "no matter what" approach is a positive aspect for the industry. However, those same positive characteristics of being self-sufficient and not asking for help can dramatically increase the risk factors surrounding mental health."
This statement highlights the fact that it is more important than ever that employees build a supportive working culture around mental health in construction, regardless of gender, especially given how many more of those in the construction industry are men.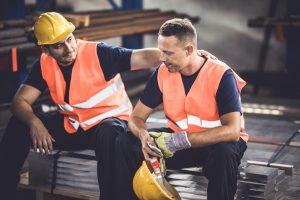 Construction Safety Week initially started in 2014, when more than 40 national and global construction firms comprising the Construction Industry Safety Initiative Group (CISI) and the Incident and Injury Free (IIF) CEO Forum joined forces with a single aim: "to inspire everyone in the industry to be leaders in safety". In 2016, Construction Safety Week was more formally branded and started to take shape as the fully integrated annual campaign, with a growing number of members and sponsors that exists today.
This year, topics focused more on the mental aspects of safety awareness with a Toolbox Talk called 'Be Present, Be Focussed' centred on the importance of mental awareness in workers safety. Another topic 'Healthy Mind, Healthy Body,' extended beyond wearing hardhats and safety glasses and very much sough to strengthen the point that construction safety needs to be inclusive of both the mental and the physical impact on workers health.
Amongst the team, we asked, how can Modern Methods of Construction (MMC) help to minimise these risks to health and create a safer construction industry?
There are numerous reasons as to why MMC might be considered as a solution to the current housing crisis. For example, build time tends to be quicker, fewer housing defects tend to occur as well as the reductions in energy use and waste. But what about when it comes to safety? Is MMC the answer to safer construction?
Within MMC, homes and other buildings are manufactured offsite in quality-controlled environments, posing many significant health and safety benefits such as avoiding unnecessary contact with moving vehicles and equipment. A high portion of the construction is carried out digitally, using specialist machinery, as opposed to working by hand, which minimises risks to workers including equipment accidents, falls from height and musculoskeletal disorders.
The requirement for less people on site and a faster paced environment could be considered safer in today's climate of health and safety. Social distancing measures are also in place currently and unnecessary interaction avoided. Additionally, the fact that production of the buildings can continue regardless of the weather due to its indoor location means that workers are not subject to poor conditions, nor are they as fearful of losing their job due to lack of work available.
With all of these factors considered, there are safety measures in place that span across both modern methods and traditional construction. This includes wearing appropriate PPE, ensuring all individuals are trained to the correct, high standard, following procedures, and working towards certifications.
We know that such things are being factored in both traditional and modern methods of construction, with their workers at the forefront of their priorities. Therefore, can we really pin one against the other when it comes to safety? As experts in this field, it would be great to hear your opinions and see how these can contribute to a safer environment. 
What are your thoughts? Head over to LinkedIn and let us know what you think – don't forget to use the #ConstructingConversations hashtag!