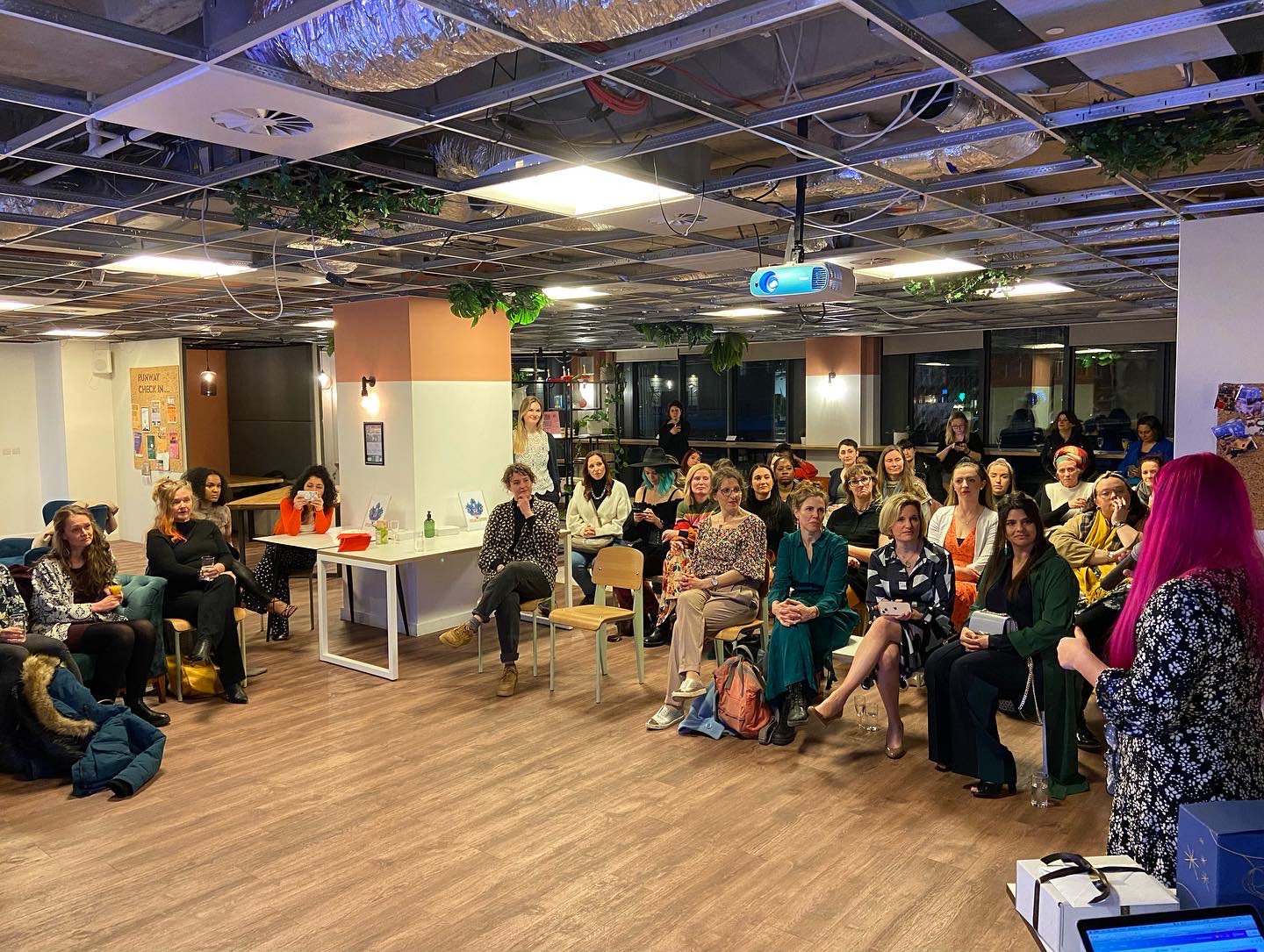 Celebrating #IWD2022 – Get Social | Women's Bristol Network and awards
On Tuesday 8 March 2022, YTKO West of England held its monthly Get Social | Women's Bristol Network event at the co-working space, Runway East, in celebration of International Women's Day.
The inspirational panel of speakers was made up of four Bristol-based business women, who had so much to share with the audience. Our panellists were Meera Pandya, Founder of Mojakid, a children's sustainable clothing business; Rebecca Prior, Founder of Prior Shop, a retail and work space in Cabot Circus; Nikki Watten, Co-Founder Nom Wholefoods, a single-use, plastic-free shop in Staple Hill; Jay Jethwa, Founder of Tiffins, a family-run Indian food shop.
With the theme for this year's International Women's Day being #BreaktheBias, our inspirational panel of speakers spoke about the challenges around starting and running a business. They also discussed how support from within their networks and access to free business resources from YTKO helped to overcome challenges and create opportunities.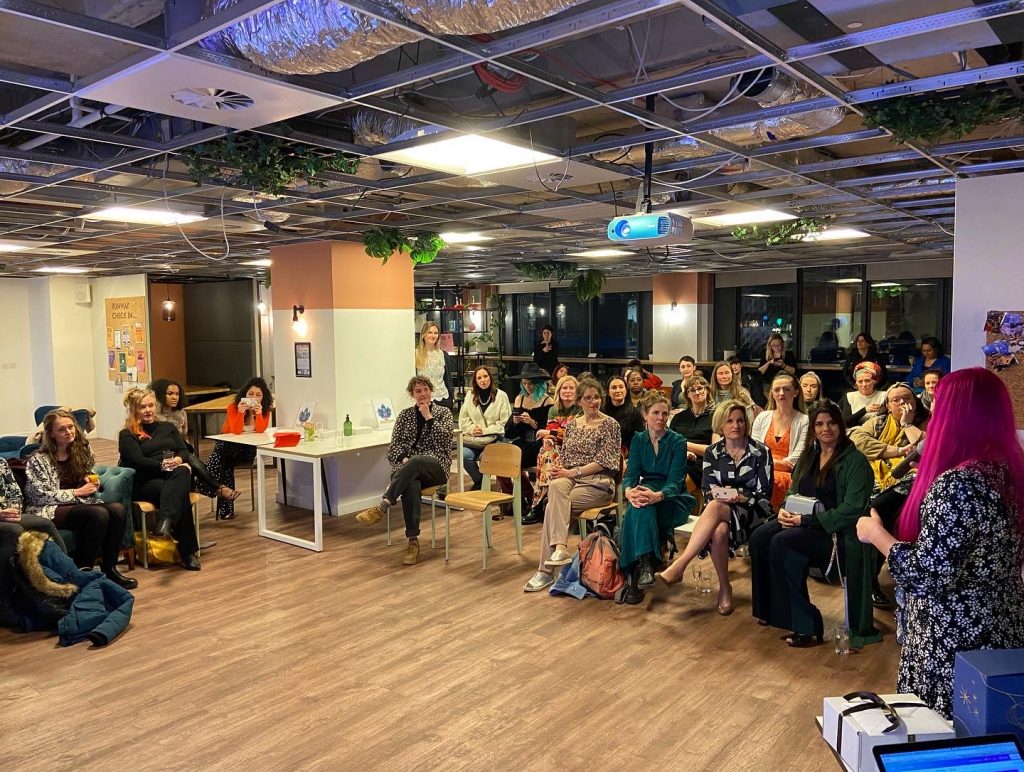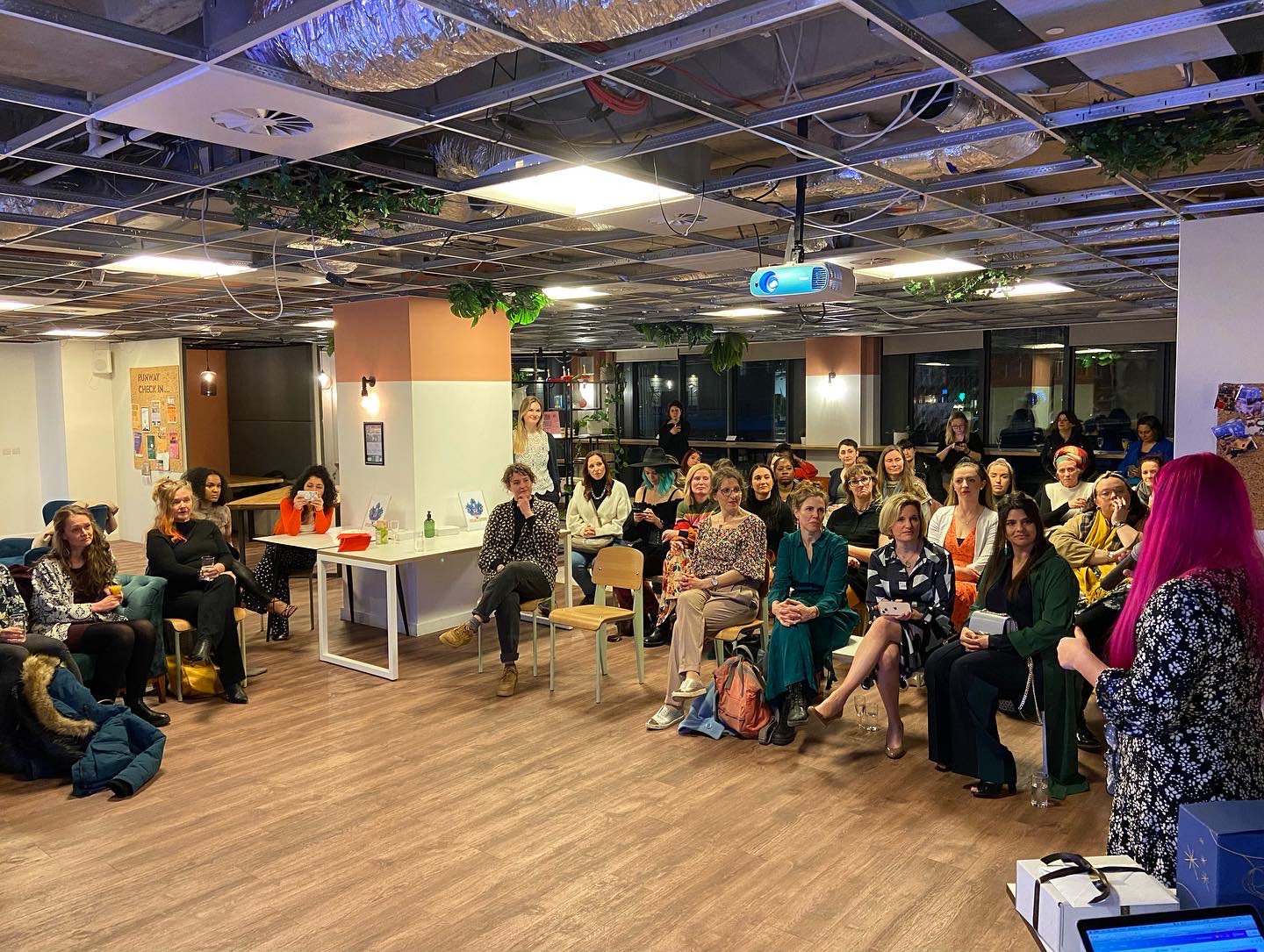 Prior Shop owner, Rebecca, told the audience, "It is really important to have a support network. During the pandemic, I set up a Whatsapp group with other business owners which helped me feel grounded with what was actually happening in the business world, rather than the grid on social media".
After the panel, attendees were able to chat to our panellists and each other over delicious
Sri Lankan street food provided by women-co-owned Ceylon & Beyond.

Later in the evening, the very first Get Social Awards ceremony took place! After receiving over 50 nominations for the five categories, the shortlisted were sent to our judges and panellists, as well as Ellie Webb, Founder of non-alcoholic spirits brand, Caleno, before the event. After very careful (and difficult!) deliberation, the judges chose the winners and they were announced during the ceremony. We're delighted to confirm our winners as:

Breaking Down Barriers (supported by Kitchen Cosmetics) – Antonia Forster, Antonia Forster awarded for their life work of breaking down barriers"
Taken a Leap (supported by Venom) – Bessie Hanson, Brigstow Family Law – Awarded for standing out fighting in a man's world and taking a massive leap.
Best Display of Resilience (supported by All About the Cooks) – Olivia Garriock, Ruby Jeans Coffee Shop – Awarded for launching a business and premised during covid and showing a huge display of resilience.
Inspiring Others (supported by Caleno) – Latoya Adlam, Kitchen Cosmetics. Awarded for inspiring others by launching Bristol's first black-owned pop up shop and creating a strong platform for black-owned businesses in the UK.
Woman in the Built Environment (supported by Louise Forster-Smith) – Ele George, Elevate. Awarded for tirelessly campaigning for a sustainable built environment.
One final award of recognition was given to Meera Pandya, Founder of Mojakid, who received an astounding number of 26 nominations for her hard work and determination through her business journey! We created the YTKO Achievement Award to recognise Meera's incredible achievements and influence within the Bristol business community. Congratulations again to all of our winners and nominees!
"I met some AMAZING and INSPIRATIONAL women this evening. It was an honour to be nominated for an award and be listed alongside other wonderful women. The speakers sharing their honest experiences was amazing… It was lovely to meet like-minded women in a relaxed environment with little pressure to network but instead learn and experience new people". –Gemma, Teachers with Boundaries Podcast
All of our attendees, panellists and award winners told incredible stories around resilience, overcoming challenges (no matter how small), shared fantastic tips and importantly, made lasting connections and friendships to support each other's pre-start or existing business and ideas going forwards.
"What an evening we had last night! A stunning venue filled with incredible, inspirational women from different backgrounds, industries and journeys."
– Kendia, Kendia Consulting