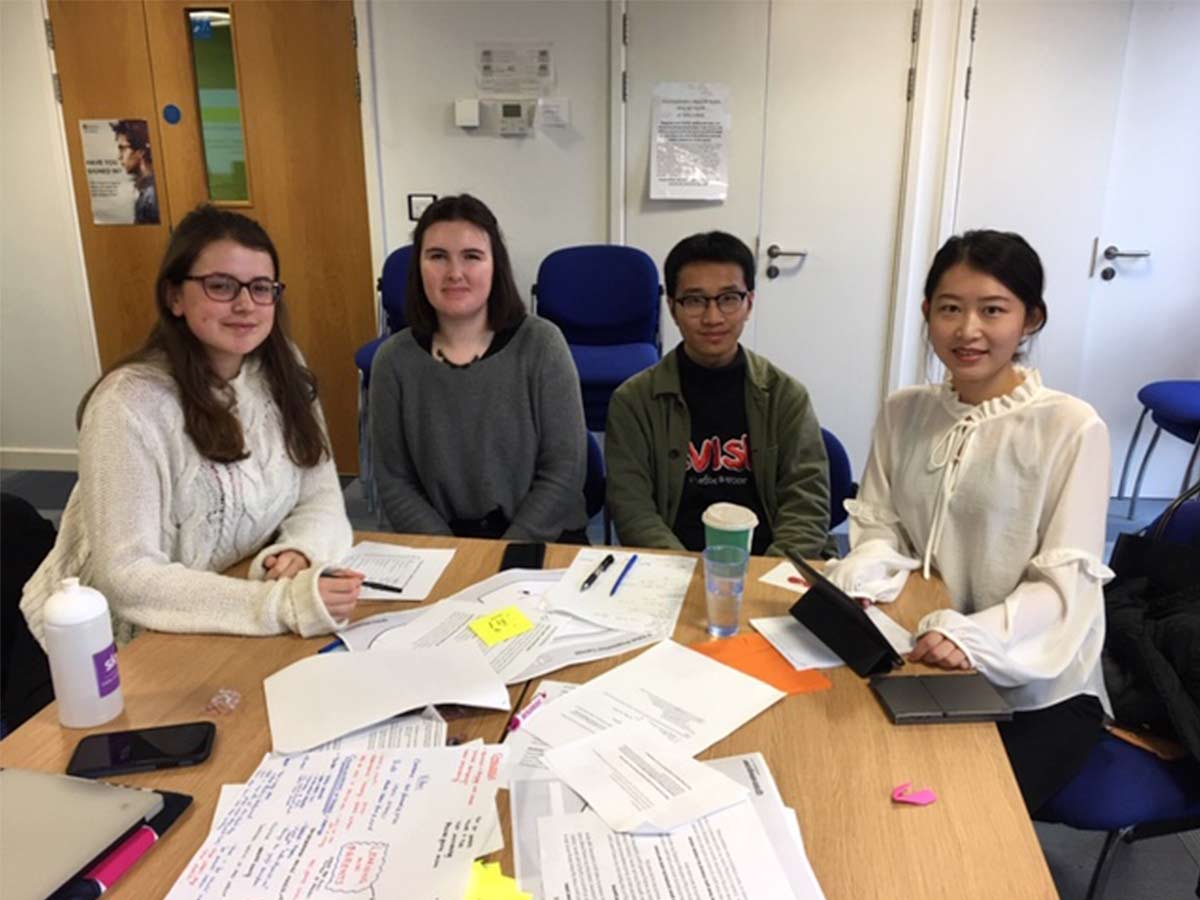 Get Set for Growth involved in 'Hack IT!' Business Challenge Day at University of Bristol
Last Wednesday saw Get Set for Growth involved in a Business Challenge Day at University of Bristol, with clients Lucy Preston and Tom Harbour from 'Maths With Parents'. Students from a range of disciplines including Marketing, International Business Management and Economics attended the day and worked in teams to create branding, marketing and social media concepts for the business, with the day culminating in Dragon's Den style client pitches.
Lucy, Programme Director for Maths With Parents said
'The day was a fantastic opportunity for us at Learning with Parents. As a small team it can be a challenge to get diverse opinions and so hearing ideas, feedback and a fresh perspective on our work from all the students was enormously valuable. With the help of the team at Get Set for Growth we look forward to bringing together all these ideas to inform our marketing strategy going forward'.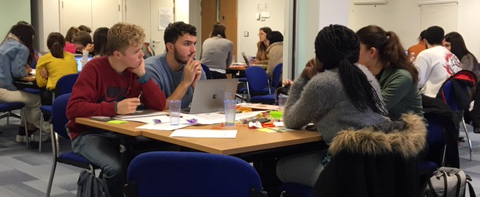 The day was set up by the University's Careers Service team and is the second 'hackathon' event they have hosted. This approach gives students from across the university a chance to unleash their creativity, explore and develop their enterprise skills and understand the challenges and opportunities of working in a small business.
Caroline Graham, SME Adviser for the University explained,
'We are a team of two halves; our Enterprise side works with entrepreneurial students to develop their enterprise skills and the SME side collaborates with small businesses to facilitate engagement with our students. Both parts collaborate for Business Challenge Days – we were really excited to work with Learning with Parents to develop their brand.
It is also a unique opportunity for the business, Learning with Parents gained 30 people working on their business for the day and came away with six presentations and the opportunity to take some of these ideas further with University funding for an SME internship.'
The GetSet for Growth team were delighted to take part in the event supporting both the client and the student entrepreneurs. Senior Marketing Advisor from Get Set for Growth, Sally Marks said, 'This was a great event to take part in, there was a real 'buzz' in the room and the students devised some great concepts. It's an incredible way for a small business to benefit from diverse, current and creative input. We look forward to working with Tom and Lucy to implement some of the ideas within their marketing strategy'.