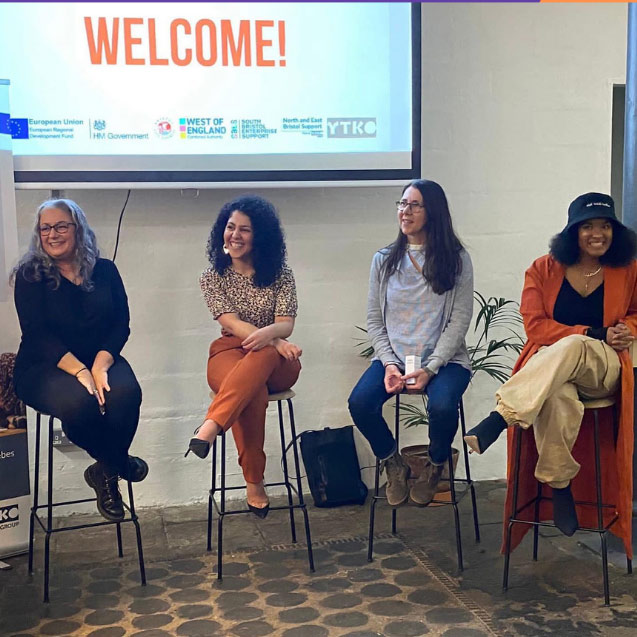 YTKO is celebrating Bristol women in business! #IWD2022
In celebration of International Women's Day, YTKO will be hosting a Get Social | Women's Bristol Network event on 8 March, at Runway East, Bristol Bridge. This networking event is for any self-identifying women who are thinking of starting their own business, or already run a business, charity, CIC or social enterprise. It's a chance to speak to and learn from other women, build strong networks and become part of a welcoming, friendly community. Attendees will also be able to access to the free business support from YTKO's programmes based in Bristol.
This in-person event will also feature an inaugural awards ceremony, putting the spotlight on inspirational and successful women in Bristol who are already running or thinking of starting a business, CIC, charity or social enterprise. You can find out more about the event here. The deadline for nominations is midnight on Tuesday 1 March.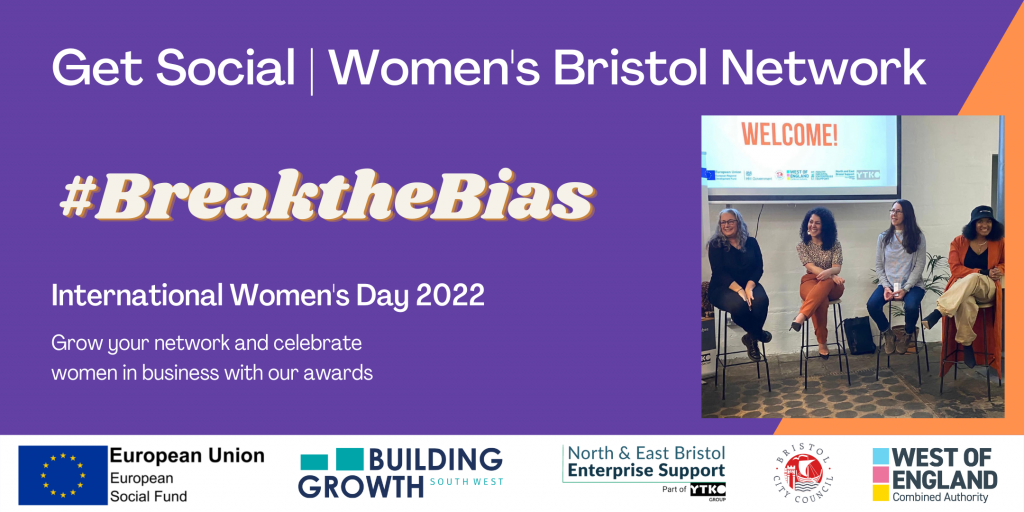 For the awards, you can nominate yourself or someone you know by selecting one of the five award categories listed below and submit your submissions here.
Inspiring Others – Supported by Caleño: Women who have been an inspirational figure for others within their group, community or industry.
Breaking Down Barriers – Supported by Kitchen Cosmetics: This category is to highlight women who have taken a stance on something to make a positive impact going forward. Whether this is breaking a barrier within an industry or overcoming personal barriers to success.
Taken a Leap – Supported by Painted by Pix: No matter how big or small this leap was, whether it was leaving an old job to become self-employed or start a business, or taken a risk in a new project.
Best Display of Resilience – Supported by All About the Cooks: This award is to celebrate adaptation and overcoming challenges, especially with how difficult the past couple of years have been for businesses.
Woman in the Built Environment – Supported by Louise Forster-Smith: This award is to highlight the brilliant achievements of the construction industry, and the self-identifying women who are building amazing things across Bristol.
The award winners will receive fantastic prizes from Bristol based women business owners which include free business mentoring, beauty products and treatments, abstract art and more!
As well as being able to meet other women on the Bristol business scene, we're delighted to welcome five Bristol based women who will take part in a panel discussion and Q&A to discuss the opportunities, challenges and top tips for starting and running a successful business.
Pauline, who attended our last Get Social networking event told us, "I felt a powerful energy of support from the women who told their stories, I felt empowered by them all."
Join us on the evening to meet and hear from Meera Pandya, founder of Mojakid, a children's sustainable clothing business; Rebecca Prior, founder of Prior Shop, an artist co-op retail and workspace in the heart of Bristol; Nikki Watten, co-founder Nom Wholefoods, a single-use, plastic free shop in Staple Hill; Jay Jethwa, founder of Tiffins, a family-run Indian takeaway selling frozen food; Ngaio Aniya, founder of Ngaio Music, an inspiring performer, spoken word artist and DJ.
"I feel so honoured to organise and host such a fantastic event that brings self-identifying women in business together who define success on their own terms!" Genzenia Fearon – Project Support Officer – YTKO
As part of the Get Social community, you can get full access to free, fully funded business support from North and East Bristol Enterprise Support. The programme gives you unlimited access to workshops, 1:1 mentoring, networking and e-learning on business planning, finance, marketing, strategy and so much more – all for free until the programme ends in March 2023! Funded by Bristol City Council and the West of England Combined Authority, you can access this programme and take as much or as little support as and when you need it. There's no commitment required. Find out more and enrol for the free support here.
"As most entrepreneurs at the start of their journey I do everything for the business and don't usually have time or funds for proper training. Having access to these free resources has been invaluable in giving me the confidence to grow my business, really taking it to the next level." Nikki Watten – Nom Wholefoods